28th June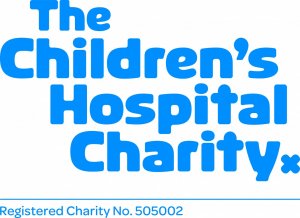 Starting on Devonshire Green, the route will take you out and across Hannover Way before meandering through picturesque residential areas until you reach the stunning Botanical Gardens.  You will then head through the university grounds on the return to Devonshire Green.
Our official charity for Sheffield is Sheffield Children's Hospital.  Find out more in the official charity tab below.
Online Entry Closed
Online registration for this event is now closed. You can still enter on the morning of the event at the registration desk Devonshire Green. The cost is £20 cash only. Please arrive by no later than 5am if you wish to register on the day. Information about the 2020 series will appear here soon.
All entrants receive a technical t-shirt and a medal for taking part in the event
T-Shirts & Sizing
Getting There & Parking
You and Your Stuff
On Arrival
The Route
Finish
Official Charity
We are pleased to reveal our stunning new t-shirts for the 2019 series. All of the sizes are unisex.  Scroll down to see the sizing chart so you get the right fit for you.

These are technical shirts, so play on the safe side and go a little bigger if you're unsure.

The event will start and finish at Devonshire Green.

There are seven car parks within a short walking distance of the start venue at Devonshire Green with the closest being the small pay and display car park on Fitzwilliam Street right next to the venue.  This is likely to fill up quickly.

While a number of the council run car parks don't normally charge before a certain time of the morning, please make sure you double check as normal rates will apply if in force.

Every runner is required to wear their Sunrise City 5k t-shirt while taking part as this identifies you as a participant in the event.

If you'd like to give yourself a bit more time in bed, then you can collect your t-shirt the day before the event between 10am and 4pm.

The venue for t-shirt collection is the Town Hall located at Peace Gardens in the city centre.

Given the nature of the event, we ask that you arrive ready to run as  there is no bag storage available unfortunately.

There will be some portaloos available at the venue.  If you know that you're someone that usually needs to go just before you run, please arrive early to avoid the toilet queues.

If you have already collected your t-shirt then you have everything you need.  Just gather in Devonshire Green and you'll be led to the start line when it's time to run.

If you do need to collect a shirt or would like to register on the day, then please visit registration which is located in Devonshire Green and our team will look after you.

You can download a pdf of the route using the button at the top of this page.

Please note that Sunrise City is different to your normal running event.  We don't close roads, there are no barriers and the event isn't timed.  We have some traffic management in place to help with key crossings, so please ensure that you cross at the designated points.

We appreciate that when you're out running, you don't like to stop, but please be aware of everything around you and don't expect vehicles or other path users to get out of your way.  If you need to stop to remain safe, please do so.

At the end of your run, you will receive a fantabulous medal and a bottle of water.

The Forum will be open to serve breakfast and drinks after your run.

Please be sure to send us your photos to become part of the family and share your experiences with us on social media.

Sheffield Children's Hospital prides itself on delivering world-class care for thousands of children every week; but we need your help to redevelop the environment they are treated in.

You can help build a better future for the up to 200 children a day who visit our Emergency Department, the 90 patients a year who are treated on our Cancer and Leukaemia Ward as well as the Major Trauma patients who arrive via helicopter when every second counts.

Find out more at

https://www.tchc.org.uk/what-we-do/how-your-donation-could-help.html

https://www.tchc.org.uk/what-we-do/